Welcome To The Irish Blonde Cattle Society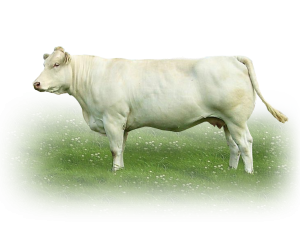 The Irish Blonde dAquitaine.
The Blonde is now truly recognised as having a very important role to play in the production of top quality suckler weanlings suitable for the home market and the lucrative European markets. On the female side, the commercial dam is noted for producing long, lean muscled animals when crossed with any other continental sire.
The Blonde has many good mothering traits including docility – a trait that has become increasingly important in the last few years for the many part time farmers. Their calving ability, longevity and high fertility rates are widely proven which in turn creates a big demand for the weanling heifers.
Download Documents page
click here
Latest News
Posted 25/01/2017
Download the Irish Blonde year book 2016:
Click Here
Posted 25/01/2017
Overall winner

The Creed family Inchegela Co Cork

Micheal Creed and his wife Kathleen , son Mick and daughter Martha farm 75 acres owned and 60 leased , 45 miles from Cork city beside Inchegela Co Cork . The farm is between 1000 and 1200 feet above sea level , The suckler herd numbers just under 100 cows predominantly Belgian Blue x Freisian and Blonde x Belgian Blue/Freisian .
4 Pedigree Blonde bulls are used all sons of top Ai sires Arawn , Aneto , Landais and Ark Diego .
Calving is split 50:50 between July and November , Cows calved in July are back incalf all going to plan before winter housing , ...
Posted 25/01/2017
Champion blonde at Roscomman wi Ter fair bred by the Flanagan family